Getting Seepje's sustainable detergents fit for German market within 6 weeks.
Dutch company Seepje is a purpose-driven producer of sustainable detergents. Well established in BeNeLux, Seepje had the opportunity to grow it's business in Germany. For a year their dishwashing liquids were exclusively sold at organic retailer Alnatura. Now a deal with drugstore giant DM was within reach and Seepje's product portfolio needed to get fit for mainstream German customers.
Identify best market fit for mainstream market​
Seepje started their expansion to Germany on their own. An exclusive contract with the organic supermarket Alnatura enabled them to put their dishwashing liquid with the two fragrances "Erfrischender Limetten Duft" (lime) and "Belebender Zitrus Duft" (grapefruit) into shelves.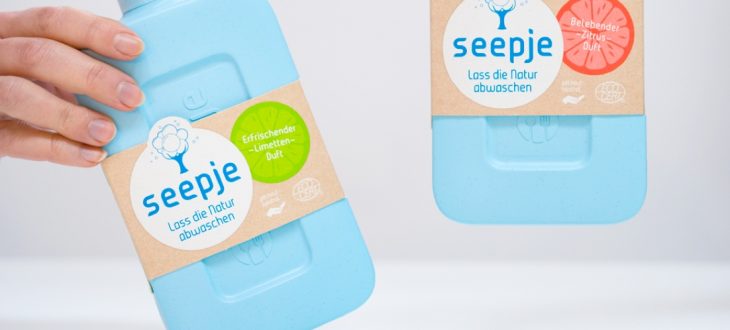 That year at Alnatura, Seepje's all-purpose detergent with best environmental friendly ingredients was introduced to ethical customers. Now that a deal with the drugstore giant DM was in prospect, Seepje had to make sure their products appeal to mainstream German customers, too.
A sniff test and an acceptance test brought interesting data
We went to markets and other places where we found our precisely defined target group. A sufficient number of 260 people were approached and took part in the test.
Our in-market research was a mix of qualitative interviews on the street and quantitative research in the form of online surveys. On the street, existing fragrences were tested along new creations. Out of the vast data we gathered 20+ key insights.
"Based on the results of the research we were able to exchange a scent. We also gained some interesting thinking points on our other products."
A clear basis for decision making emerged
The testing yielded a winner: new fragrance Cucumber – Aloe Vera was well liked and gave Seepje the opportunity to adjust their portfolio for German customers.
As part of the acceptance test, the name of the product, the brand name for Germany, the packaging design and the labeling were tested. Expansion.eco provided actionable advice based on real market insights and Seepje could decide to keep the original two fragrances at organic stores like Alnatura and to add the new fragrance to the drugstore portfolio.
Expansion.eco helped to make the right decisions for Seepje´s continuing journey to the German market. After only 6 weeks of the project, Seepje had clear recommendations for action at hand and was good to go with German drug store DM.
"With Expansion.eco we had a strong partner as 'feet on the ground' and felt a lot of trust towards their methods and findings."