WakaWaka: Global sustainable energy with a focused market strategy for Germany
WakaWaka is a B Corporation based in the Netherlands with the mission to provide sustainable energy access for all. For the German market launch, Expansion.eco was responsible for all trade marketing related matters and provided content management and creation.
WakaWaka was the launching customer of Expansion.eco in 2017 and went with us on a journey to bring their solar products to the German consumer.

WakaWaka had to convince the German customer of its sustainable and ethical mission
When Expansion.eco came on board, WakaWaka had an English website that would ship internationally. But in order to target the German consumer successfully it was crucial to address them in their own language. As a first step, Expansion.eco made sure all materials were available in the German language, from websites over the product catalogus (online and offline) and sales and marketing materials.
As a purpose-driven company going for the "triple bottom line" WakaWaka does not only care about profits but also about the people and the environment they affect with their business. Thus, also WakaWaka faces greater challenges than conventional businesses because the product needs to sustain an organization as well as the mission behind it.
Focusing to achieve a lot with few resources
We had to be extra aware of where the resources went to, so we devised a very focused strategy for the German market. We rigorously focused on the important actions, with the knowledge that over time leads to a second and third level of effects in the long run. Trade Marketing was what Expansion.eco focused on for WakaWaka. Besides recruiting a suitable distributor for the German market, in 2018 we attended two leading trade fairs (ISPO Munich, OUTDOOR Friedrichshafen) targeted at retail and wholesalers in Germany, as well as in the rest of the world. Besides being able to connect with key people in the German outdoor scene we were also able to test WakaWaka´s products and propositions on the German consumer.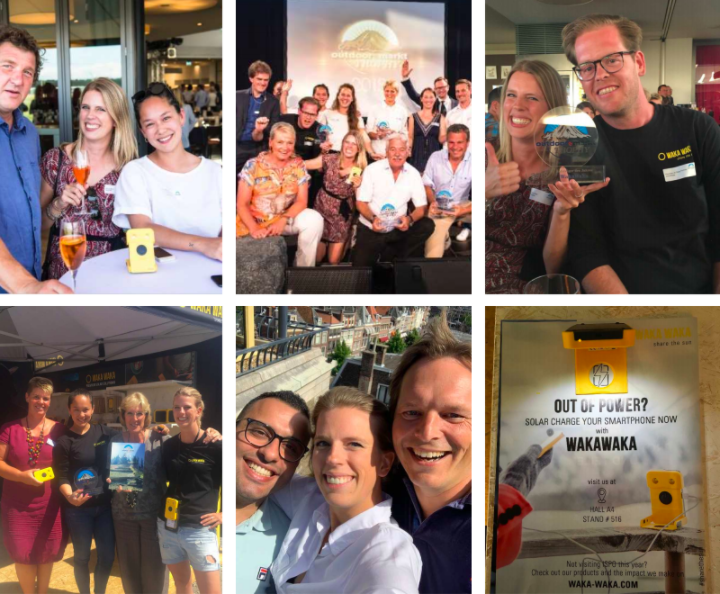 A powerful start despite difficult circumstances
As a result, WakaWaka decided to make Germany one of the key countries to focus on for their global strategy going forward.
Due to recent developments in the organization of WakaWaka the company had to change strategy, which meant that Expansion.eco could no longer continue in Germany.
EDIT 2019: WakaWaka has made a restart now, we wish them all the best of luck with their plans and are ready to continue in Germany as soon as the company is back on track.
"Expansion.eco provides an invaluable outside-in view and energy for both our commercial and marketing success in Germany. I appreciate their always proactive approach and unremitting efforts to think of new ideas that help us to move forward fast and efficient."